TensileMill CNC, Inc. offers a full range of consumables, clamping fixtures and spare parts for all of your tensile sample preparation needs. Most all items are carried in stock or can be custom manufactured with contracted lead times.
The consumables include specialty end mills for both soft and hard materials uniquely designed for tensile specimen preparation. The end mills have been custom-manufactured based on parameters of superior quality, longevity and optimal performance when combined with the TensileMill CNC product line. This prolongs the longevity of each end mill for maximum quality and quantity of tensile preparation. Though there are numerous factors involved in determining exactly how long each end mill would last, one thing is for certain, the TensileMill CNC end mills are sure to beat the competition by a long shot. Take advantage of both the single and bundle packages offered for your production needs.
The clamping fixtures include our industry leading tensile specimen designated models covering the full ranges of industry standards including ASTM, ISO, DIN and JIS. Custom clamping fixtures for soft and irregular shaped specimens is available by request. Simply submit your request below and we will take care of the rest.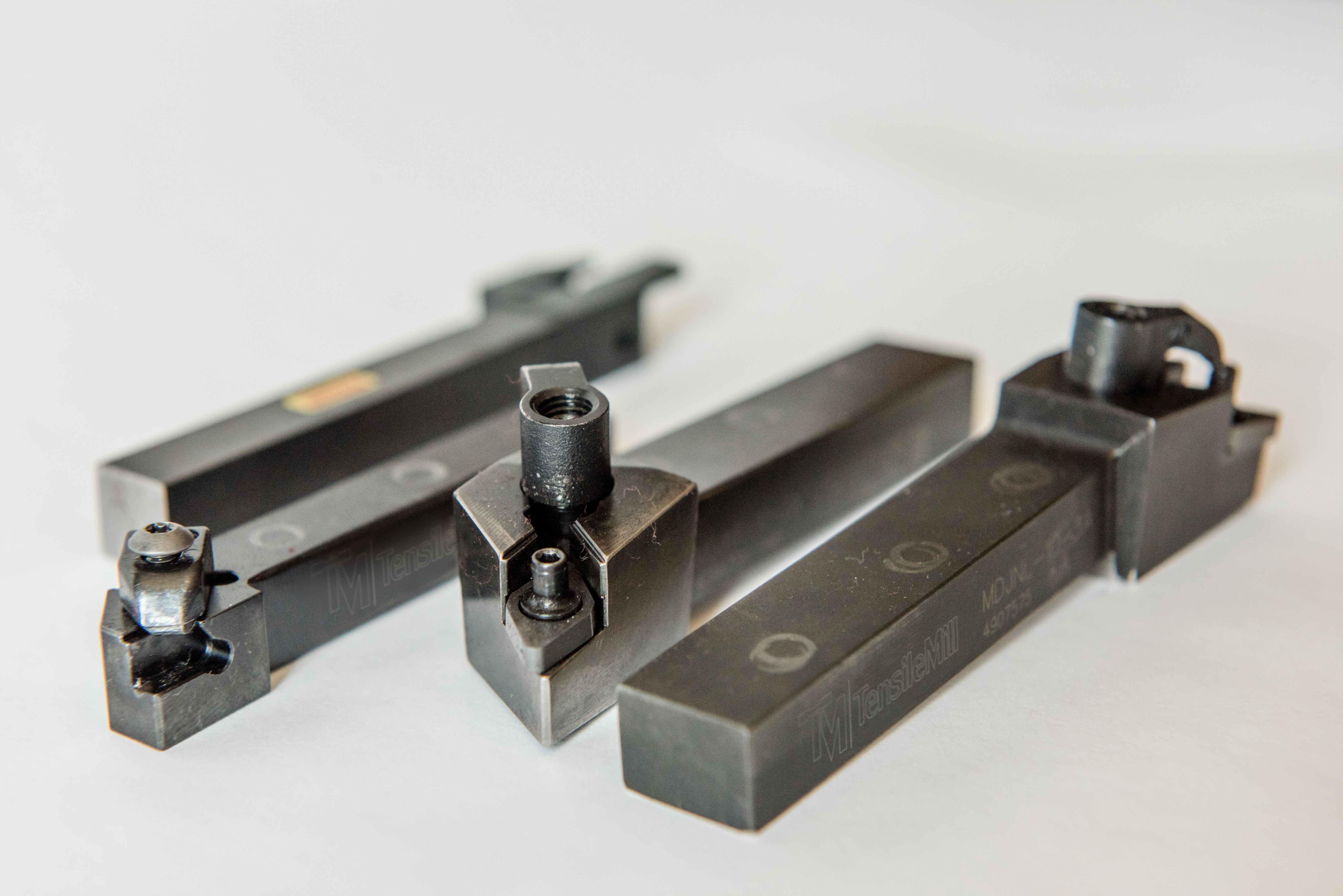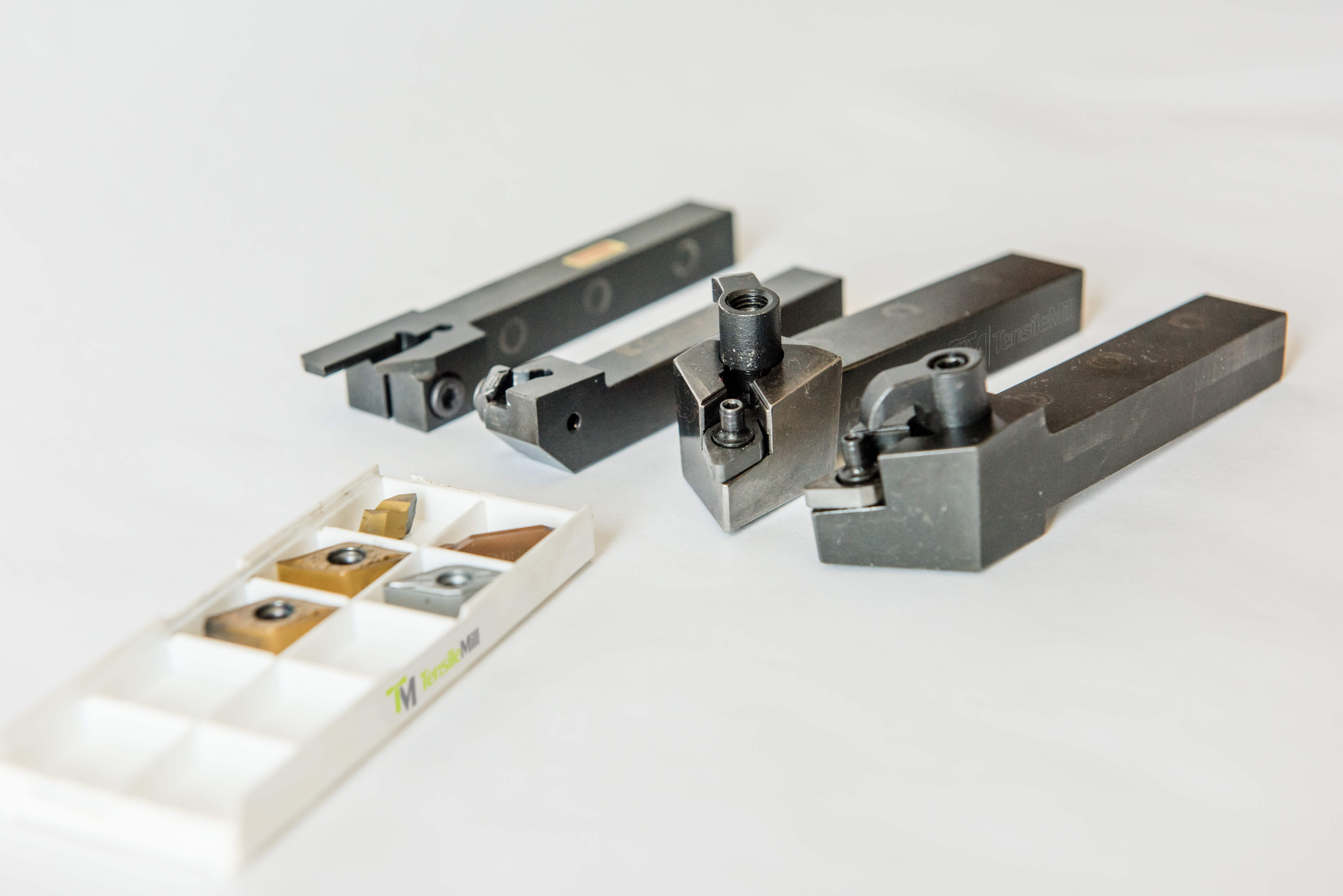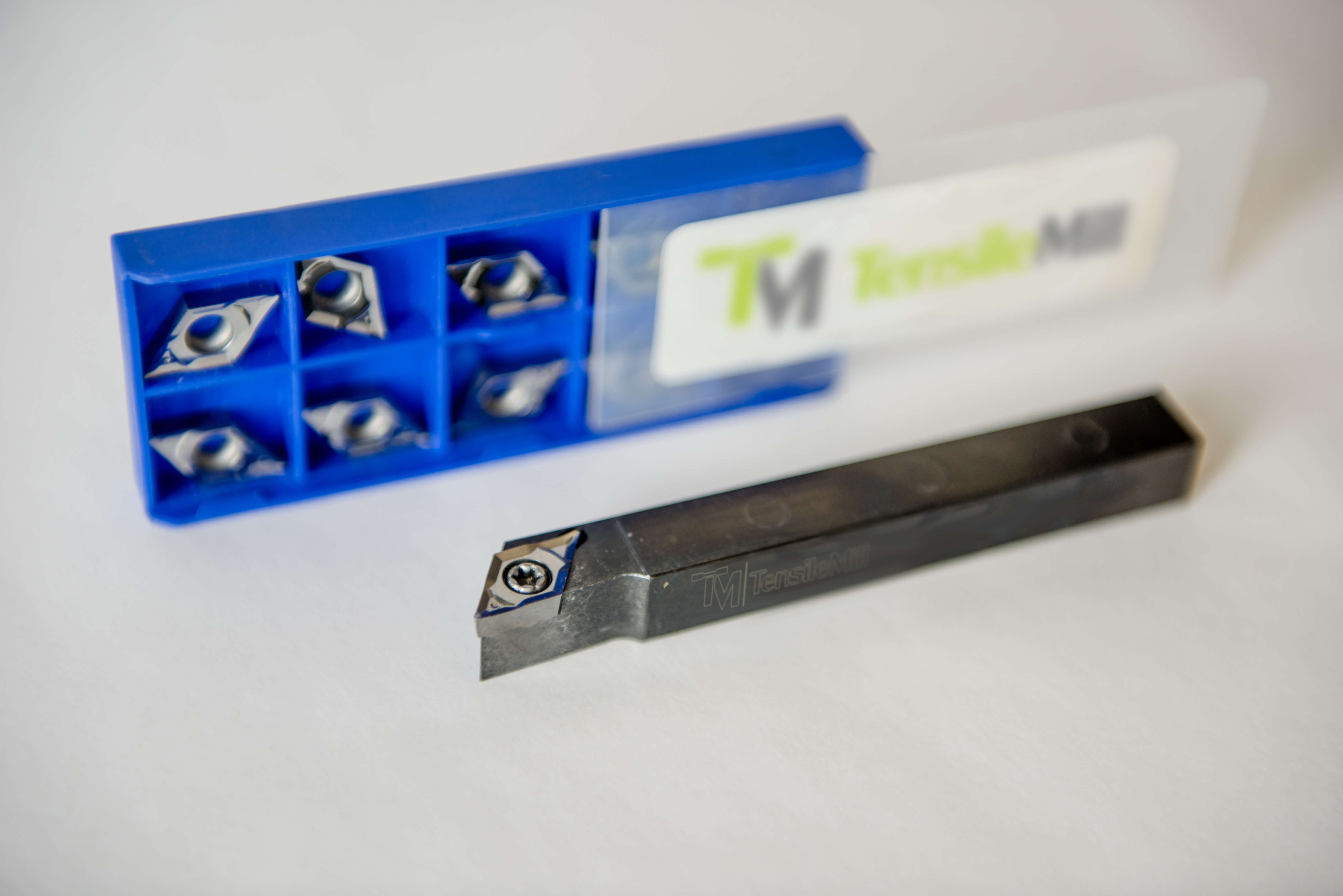 When would I require to update a clamping fixture for my base fixture?
The clamping fixtures don't require an "update" as much as an upgrade. When your starting blank specimen sizes move up or down in length, a specialty clamping fixture is required to firmly secure the sample in place ensuring accuracy during the milling process. Additional clamping fixtures can be acquired by submitting your request or calling us today.
What is the lead time for the tensile preparation consumables?
Most all tools such as endmills, base fixtures and clamping fixtures are held in stock. If an items is out of stock our lead times are within 1-2 weeks. Submit request for your consumables or call one of our CNC consultants today.
What are the various types of base fixtures that you offer for tensile preparation?
Flat tensile mill CNC machines come standard with a turnkey package which includes the base fixture, clamping fixtures, ER collet and Endmills. The base fixtures generally last for decades to come. They are stainless steel and designed uniquely to accommodate your specific ASTM, ISO, JIS, and DIN standards. The clamping fixtures are sometimes needed when additional length of starting blank specimen are required to be milled. We have you covered for various sizes ranging from 15" down to 4".
The endmills are the only consumables we suggest keeping in stock. TensileMill CNC Inc. offers specialty carbide endmills with unique coatings custom designed for your tensile sample preparation machines. Depending on the overall volume, hardness, and thickness of your samples a single endmill can be of service from a number of week to a number of months.
What are the various types of consumables available for my TensileTurn CNC machines?
The sub-name TensileTurn refers to our series of round specimen preparation machines. Each of these units comes standard with our custom holders and inserts designated for your specific material needs.
Similarly to our flat sample preparation machines, the TensileTurns require coolant fluid and a lubricant. The only consumables required for this series of equipment is the holders and inserts. While the holders may last for many years, depending on unit?s maintenance, the inserts have a relatively shorter span life. Rigorous experimentation is the reason our inserts are custom designed to outlast the competition.
Call us today to learn more or place your order with the above submission form!
What is average life span of the endmills for TensileMill CNC Milling Machines?
Each cnc milling machine comes standard with specialty endmills (tooling). The combination of a unique design and special bright or alcrona pro coating is the secret. The synergy of performance of these carbide tools is sure to please for months to come even for high volume tensile sample preparation needs. Although there is not sure way to pinpoint the exact lifespan of each tool, TensileMill's endmills are proven to outlast the competition by a long shot. Contact us to order your specialty endmills today.
How can I order more consumables and spare parts?
Order consumables and spare parts is simple with any of your tensile mill cnc machines. Simply contact us by phone or submit request and our qualified CNC team will have you set up with you needs in no time.